From June 28th until July 7th the
European Wheelchair Basketball Championship 2013 of women & man
is taking place in Frankfurt.
More information at: www.eurobasketball-2013.net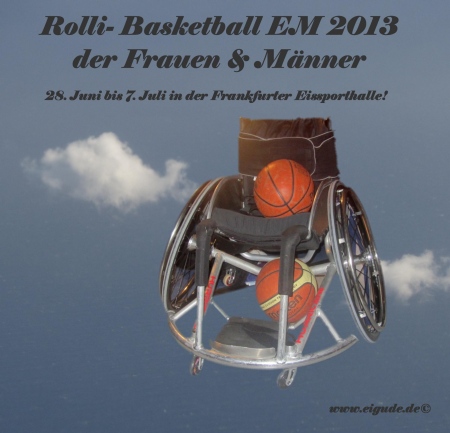 In my opinion one shouldn't miss such an event.
It is unbelievable for me how it is possible to move a wheelchair so fast and controlled and then still hit the basket.
Wheelchair basketball is a most attractive sport which you should have seen live once. I have already purchased a seasonal ticket for all games.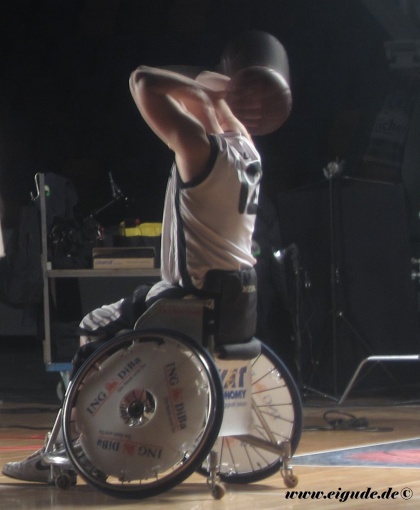 Yesterday an advertising spot for the Eurobasket2013, which is the official name of the tournament was shot in a sports hall in Frankfurt, and they were looking for extras.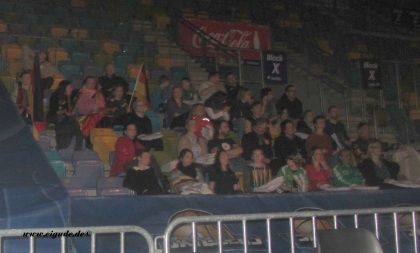 I couldn't resist and showed up with my yellow t-shirt as
Rolling-and-Cheering-Extra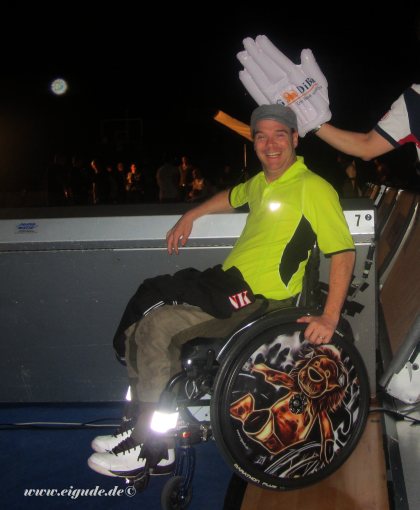 Maybe you can see me in the background of the spot, look out for the tennis ball.
I have found myself in the online photo album of the shot in FB

Translator BL
Tags: Frankfurt, Rollibasketball, Sport