As self-confessed football fan for many years the current
World Cup in South Africa is a highlight.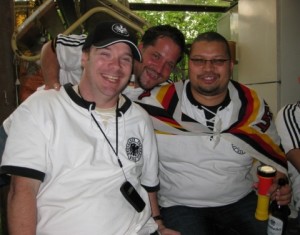 Especially because I spent the last Euro Cup in hospital.
My car was decorated with the
car flag from the world cup 2006.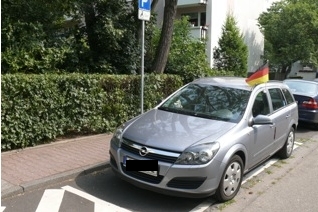 Additionally a friend has fixed in my absence the commonly known
"mirror socks"
to my car.
I was not granted to see my car only once in that way because within 14 hours my
flag was broken off and the socks were stolen.
The car was parking on my own disabled parking place.
Within 20 years my car was broken into 15 times on various locations, and radios, amps, speakers… were stolen, but I have never faced such a
disrespectfulness.
 After the
4:1 against England
I am more relaxed again.
Quarter finals, go Germany…

Translator BL