Before my accident 2001 my hobby was the restoration of old mopeds of the former GDR (German Democratic Republic).
Amongst other things I still own a hand throttle operated
Handicap vehicle type:
Simson/Brandis Duo 4/1, year of construction 1982.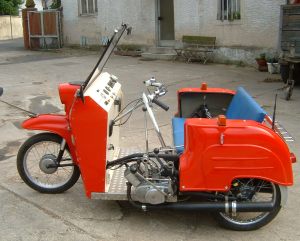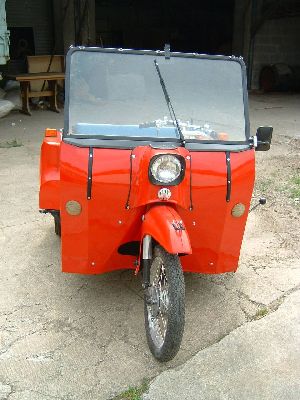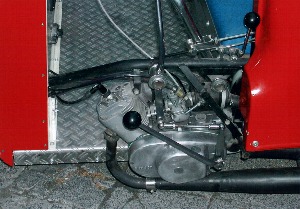 I have rebuilt the DUO a "bit" to West German standard.
The vehicle has a 50 cc engine and makes officially 50 km/h.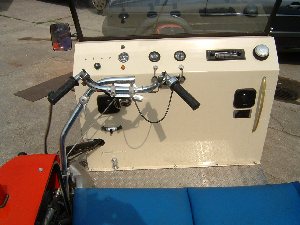 As you can see there are no pedals. Gears are changed with the left arm without clutch, with the right arm the handle bar is pushed for gas, and when brake is needed the whole handle bar is pushed forward.
With the Duo I drove after almost 4 years of restoration (1024 working hours) with my wife to the town hall in Frankfurt to get married.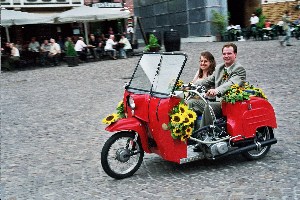 I am still hoping that my strength and upper body stability will increase some time in that way that I can take a ride again.
If somebody needs technical support with Simson mopeds or spare parts, I still have around 600 kg.
Officially the DUO is a vehicle for handicapped .
Translator BL
Tags: Technical Aids, Wheelchair, Simson DUO