In an older blogpost I have bashed a little on this wheelchair, I would like to apologize for that.
The special wheelchair with cross tyres was standing in India.
It is one of worldwide
530.000 Low-Budget Wheelchairs
(April 2012 already 639.000)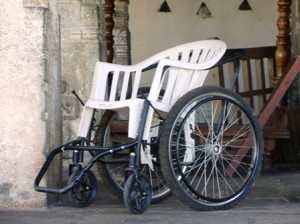 in 77 countries which have been especially developed by the organization



and donated to people in need.
The target of the project is to provide 20 million wheelchairs worldwide for free.
Each wheelchair costs only 59,20 USD including delivery.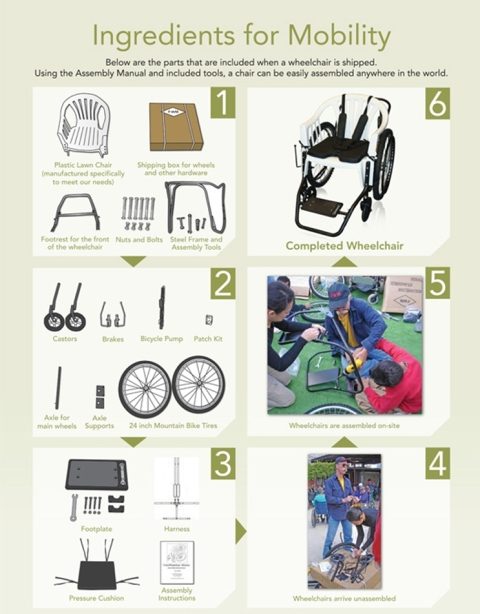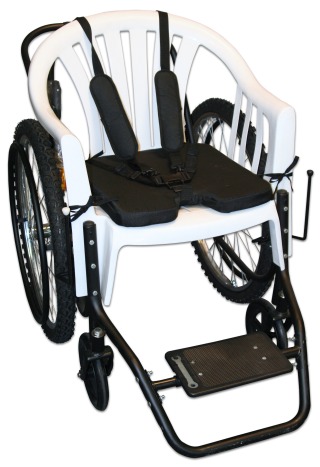 Have you ever considered the donation of a wheelchair?
Just "go" to the website of FWM and have a look.
Link: Free Wheelchair Mission
Unbelievable but true, a tool kit is inside the footrest.
Source: Free Wheelchair Mission
Translator BL
Tags: Technical Aids, Links, Wheelchair, Wheelchair Tyres