Wheelchair auxiliary snow chains
A creative Berliner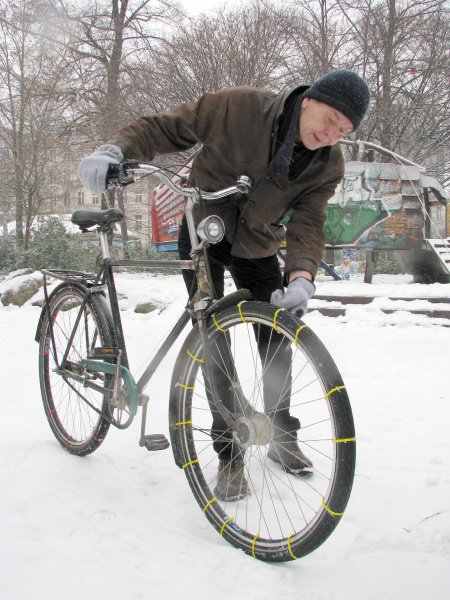 has mounted tie-wraps to his bicycle tyre so that he can better ride on snow and ice.
Self-made tie-wrap wheelchair snow chains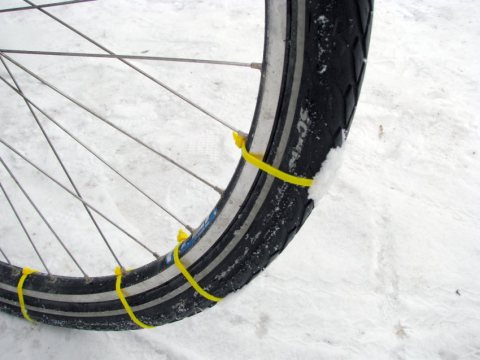 This probably works with wheelchair tyres as well.
He also rides on Schwalbe Marathon tyres, like most of the wheelers.
Have a look yourself, ingeniously simple and cost-efficient!
Link: Video at Spiegel-Online
Just try it out and write a comment.
In Frankfurt there is no snow anymore, so I can't test it!
Thanks to Hajo for the info.
However, I wouldn't ride across the parquet floor any more.

Read this old blogpost and exchange in winter right and left wheelchair tyre if necessary:
Link: Running direction of "Schwalbe" tyres
I assume no liability for this tip!
Translator BL
Tags: Technical Aids, Tie Wrap, Wheelchair, Wheelchair Tyres, Snow, Tips and Tricks