Germany – Nigeria 1:0
I could actually get hold of one of the 100 wheelchair tickets for the stadium.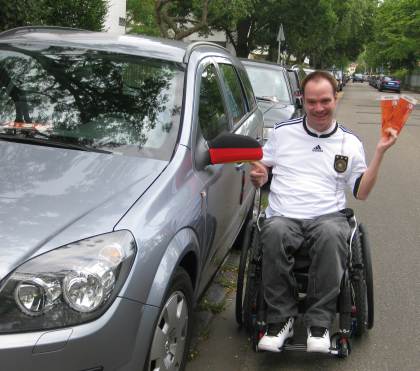 In total almost 50.000 people fit in the Frankfurt stadium. I consider the contingent of 100 wheelchair places as much too high. Thus you get the admission tickets quasi imposed so that not so many places remain vacant. Ho, ho, ho…
In the preparation I was yet surprised that I received together with the admission ticket a parking permit as well. Look at that:
I am standing with my car directly in front of the
main entrance of the stadium!!!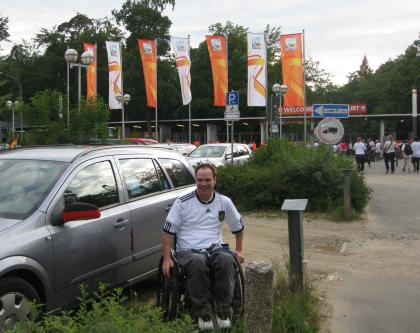 Ok, the actual match was, let's call it "valuable", didn't have the highest standard in football terms, but the whole event was an experience.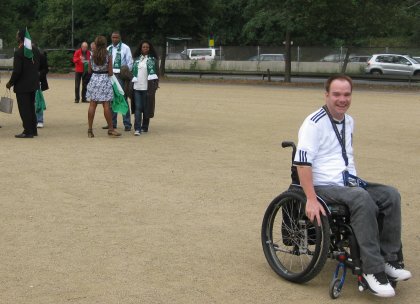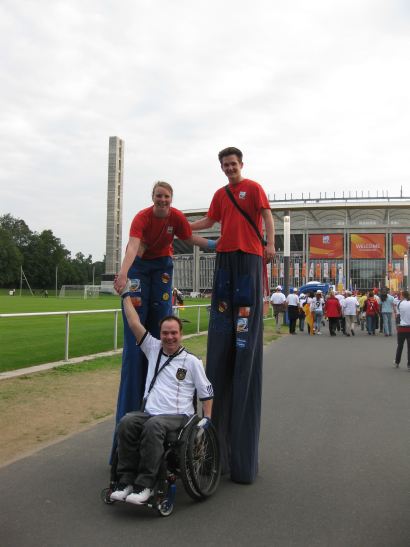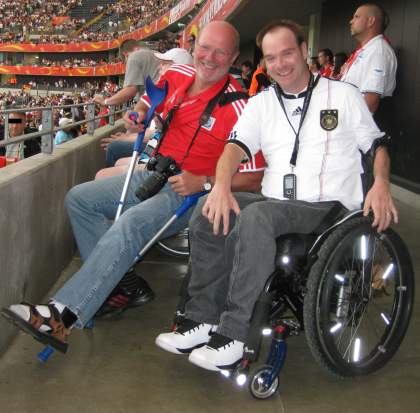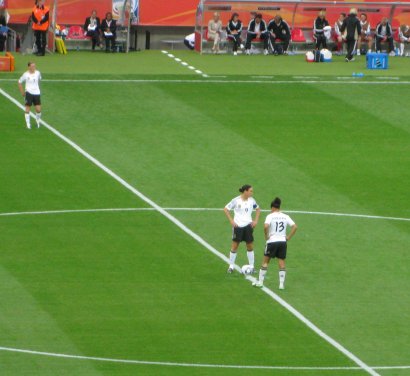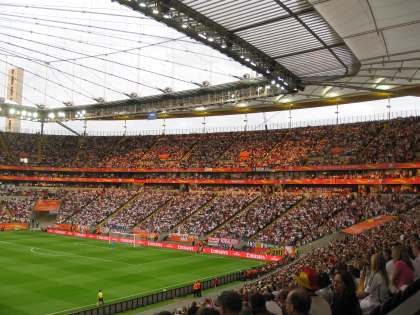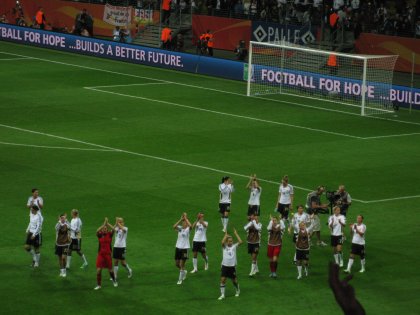 I think I got somewhere some orange tickets lying around…
Translator BL
Tags: Ticket, Frankfurt, Football, Football Women's World Cup, Football Shirt