You may well believe that I currently have become lazy about writing, or suffer from writer's block. This is not the case, I have enough material, but I also have a relatively good excuse.
When I finally came home mid February after seven months of hospital-hopping, my implanted drug pump (see older posts) decided without asking me to escape from my body through the abdominal wall. And that after only three weeks of "homeland" holiday!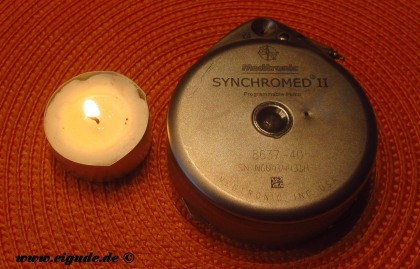 Over the years the skin around the scar got so thin that on March 5th after a shower at home the titanium body of the pump suddenly became visible from the outside. Boy, would I have liked to see my facial expression at that moment! The silver lining doesn't always have to be at the horizon and a silver wire is not likely to grow out of the belly!
There I was with my non-sterile implant.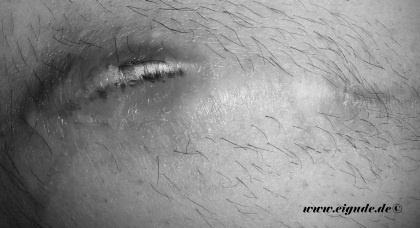 I immediately decided at the cost of my health insurance company to rent a hospital bed again. Maybe they haven't changed the linens from my old bed?
I have always wanted to dial "112″.
It's silly, but ultimately it's just a laceration. Now I'm in the room next door.
It took two surgeries to replace the pump and the attached line that goes to the spinal canal and move it to the other side. After nearly five weeks in the hospital bed I'm finally back in my wheelchair.
What an uplifting feeling to finally have WiFi again in the sitting room and not bother the other fellows with my voice control. Although I'm back with my training where I left three months ago but I'd say:
"It could have been worse"
Translator BW