It is rumoured that I am a bit like a woman with a quirk for shoes with my collection of various wheelchair tyres.
Well… ok, I confess guilty… see older blogpost concerning the subject wheelchair tyres !!!
It is difficult to explain to a pedestrian how much the driving characteristics of a wheelchair can change if you only change the tyres. Plus according to my opinion a wheelchair may also look nice.
The wheelchair mirrors a bit the soul of the driver!
Show me the wheelchair, and I prepare a complete psychological profile of the owner.
You need the right tyre for each occasion, or would you go into the opera with hiking boots… ehhh… mountainbike tyres???
I was somehow missing such an opera tyre…
Like girls fancy pink and bling-bling, boys have always been crazy about chrome.
Of course I have this Y-Chrome-osome as well.
When I saw in the depths of the internet this blinking wheelchair tyre with more than 140 spokes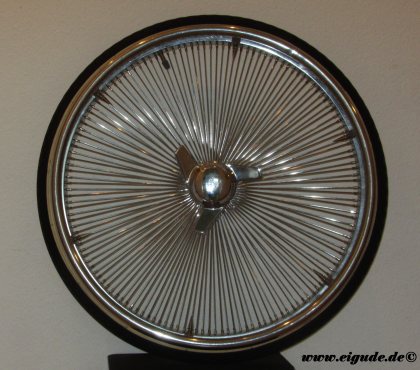 and the mighty racing nut in the middle I immediately had to think of James Bond and his Aston Martin DB05 from Goldfinger and Thunderball.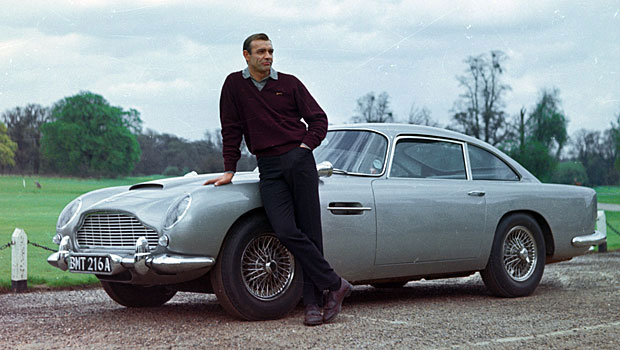 Source: jamesbond.wikia.com
My second thought was, these wheels with their white sidewall tyres want to be put on my wheelchair quickly.
I think they look great, the chrome trims on the dress guard were there before. The blue steering forks will of course be exchanged.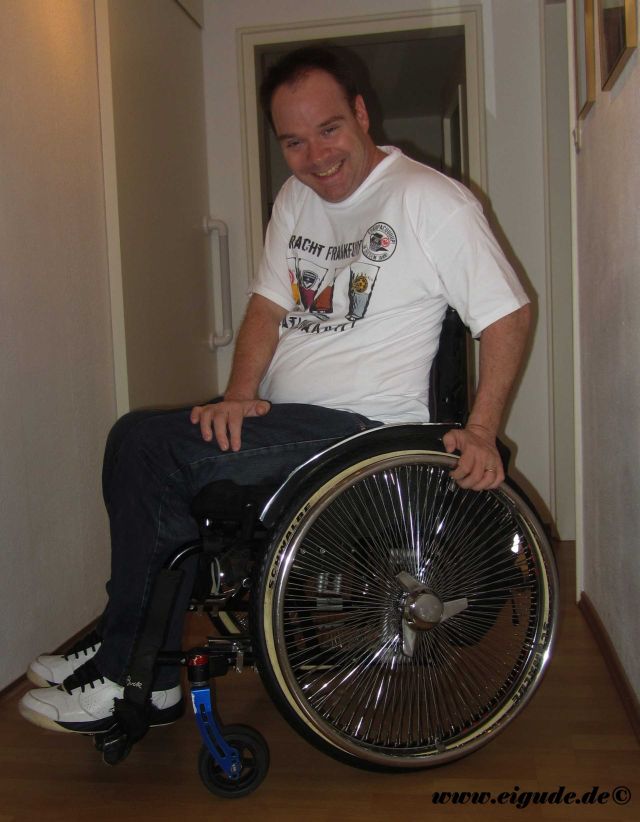 What do you think, a chrome radiator grill between the legs is already under discussion

Translator BL
Tags: Wheelchair, Wheelchair Tyres