Rollinator (Wheelinator)-Smartphone-Charging-Plug-Clip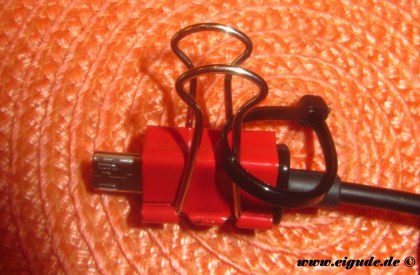 Ever since I joined the folks on wheels, I carry my mobile phone/smartphone on a lanyard close to my heart ; -)
In the rare event that some cable gets wrapped around the rear wheel of the Wheelchair and therefore vehemently denies me to continue my ride, at least then should there be a phone in range.
I don't think I need to elaborate about the extremely modest battery life of smart phones. Of course, the battery should always be full when out in the wild.
With my crooked fingers it takes me an estimated three minutes daily to stick the Micro USB charger in to the phone to be charged. I just realized that in the last three years I have rendered two full days of my life to my cell phone plug… just great!
The easiest solution to counter this waste of my time appeared to be in the purchase of a cradle charger. Unfortunately, it was not compatible with the leather cover of my phone.
A few years ago I built a holding device for the TV Magazine with just a small metal paper clip. This gave me the idea (see older post).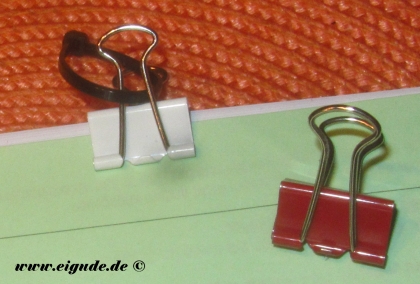 The perfect size to hold the Micro USB Plug is 20mm x 10mm x 8mm (0.8" x 0.4" x 0.3")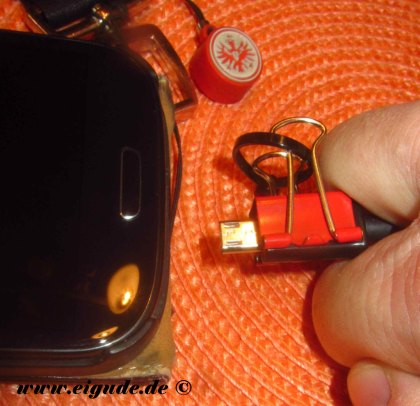 Attach a small cable tie and you practically get to plug it in without any finger function and daily blood pressure increase.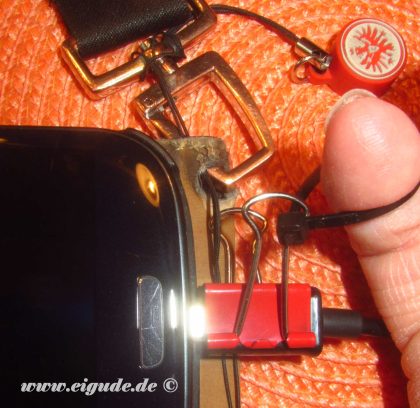 The paper clips (binder clips) can be found on the internet, in the stationery shop or after several days of searching maybe in one of your clutter trays.
For other tips on the subject of "tools for restricted finger and hand movement" like me, click here.
Translator BW
Tags: Grip, Technical Aids, Opener, Smartphone, Quadriplegic Tips