Each supposed holiday with like-minded people turns inevitably into a workshop of a
Support Group of medical device marred
wheelchair drivers and prosthesis wearers.
It is unbelievable what is screwed together by some experts (luminaries) in the medical supply stores.
Even I don't have these special
Spinergy driving wheels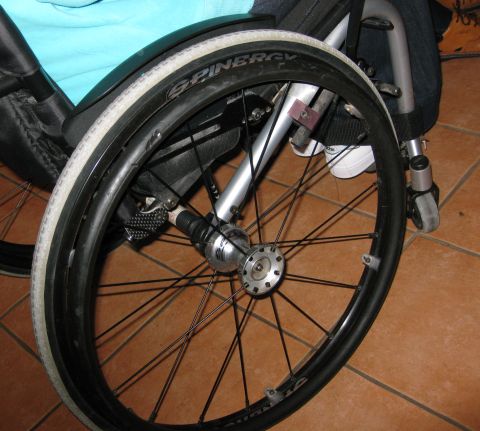 in my tuning equipment.
Such a specialist actually has fiddled a set of tyres type
Nan** Speed 80 Plus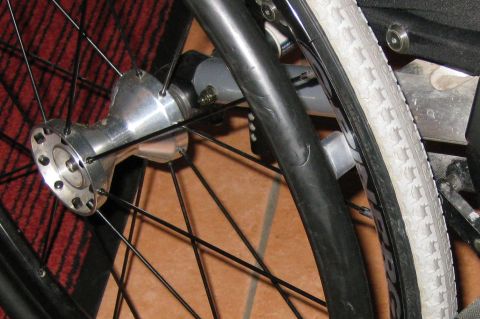 on these precious wheels, what a sacrilege!
Words were dropped, it would be like a Ferrari
driving with Trabbi tyres.
** NAN, like grandmother
Translator BL
Tags: Technical Aids, Wheelchair, Wheelchair Tyres, Medical Supply Store