When I was still "footer" I got up depending on my shift at 04:30 h. It is clear that it is quite dark at this time if you are going around the bed and the bedside lamp has been switched off before. My shinbone every now and then bumped into the edge of the bed frame and lost.
For this reason I acquired at that time a battery-operated
LED night light with motion detector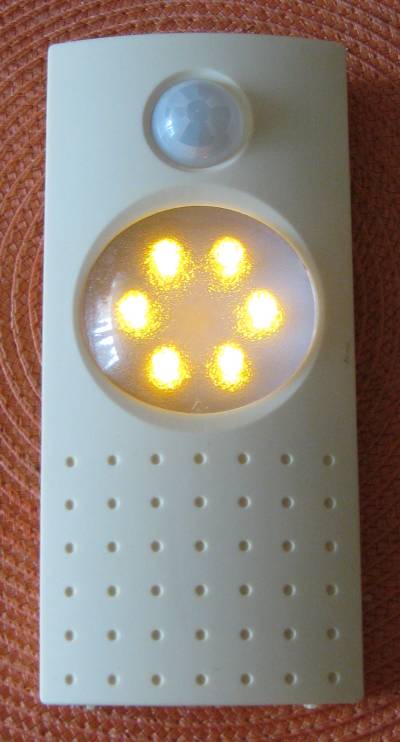 which I used quasi as under-bed illumination. These things are meanwhile quite low-priced purchasable in the do-it-yourself store or sometimes at the discounter for less than 10 €.
Now I have the LED light standing on my bedside table. So I just have to wave with my hand to turn on the light.
This is great because due to the paralysis of the legs/hips I am lying literally like a beetle on the back and can't reach the switch of the normal bedside lamp without greater difficulties. The lamps also make sense on the floor of the flat, so you don't have to switch on and off all lights when rolling from room to room.
Equipped with rechargeable batteries I see daylight at night for around 3 months.
LED = light-emitting diode
Translator BL
Tags: Bed, Technical Aids, Light, Night Light, Quadriplegic Tips, Tips and Tricks, Home