This extremely steep
"lowered curb "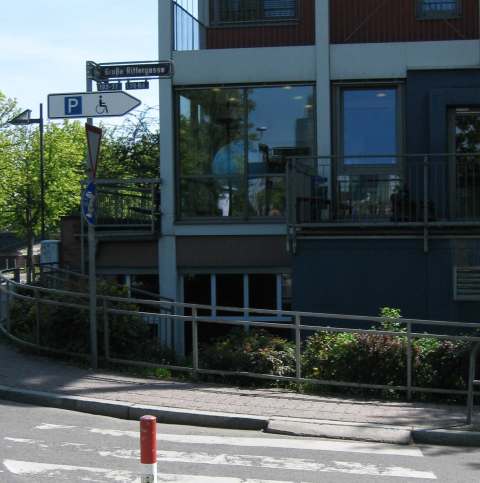 is representatively next to the main entrance of the youth hostel. It has 600 beds and a special wheelchair apartment.
It makes immediately a great impression on each wheelchair using tourist if you need help already at the first curb when you are heading to town. The other side of the street is equally "wheelchair friendly".
Thank you Frankfurt!
Translator BL