Master Gepetto from the orthopedic craft shop actually managed to finalize the orthosis on Thursday afternoon so that nothing stands in the way of being released from the hospital. However I have to correct the naming of the orthosis. The name snow lionpard is invalid.
At closer examination it is clearly the model known from Star Wars:
Imperial Clone Trooper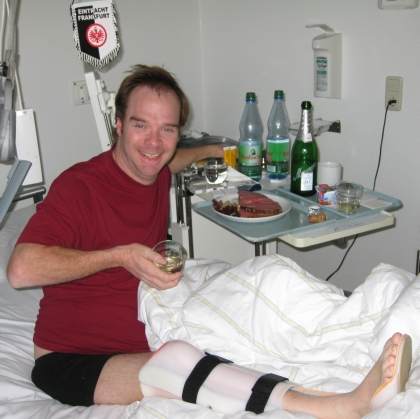 After three wins in a row I have hung up the Eintracht Frankfurt pennant above my bed at home as well.
Translator BL
Tags: Broken Leg, Eintracht Football , Football, Hospital, Orthosis