Addendum to blogpost from 01. November 2011 about a self-constructed
window opener for wheelers.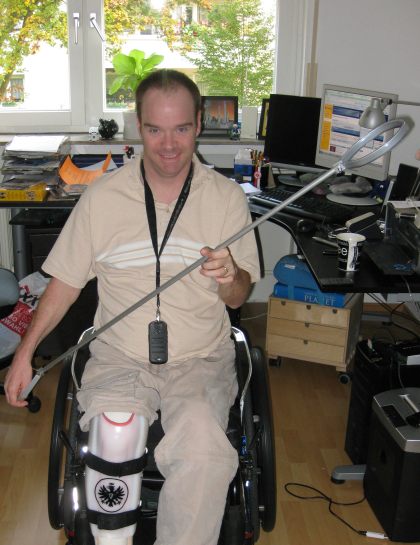 From a fellow wheeler I have got the tip that she is using a window opener of the company
for years and is very happy with it.
Source: w-invention.de
I had a closer look at this part in the internet and agree with her.
For buckled fingers like me with limited finger function the handle would have to be modified a little.
I consider the price as fair, which is probably because this window opener unfortunately doesn't have a medical device number.
If someone should manage to convince his health insurance to cover the costs for this useful technical aid please send me a short message.
Again thanks for this tip to Bärbel from Berlin.
If you have more tricks on your mind, as usual e-mail to: rollinator@eigude.de
Translator BL
Tags: Fensteröffner, Technical Aids, Tips and Tricks, Home