One of the reasons why I was at the book fair 2012 in the beautiful Frankfurt was to meet again my friend and author Roberto Sastre in person.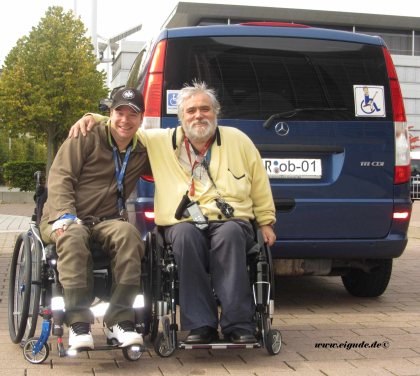 Many fellow wheelers keep a diary already in the hospital after their accident. Writing as is known is medicine as well. So did my friend who wrote down his experiences from the start (as skilled IT guy of course in an internet blog).
This blog has been so successful that he was forced a little to publish it as a book.
His writing style is unique. He manages with his easy cynical style to describe the beginning as wheeler rookie so that articulations like ehhh, ouch, ahaaaaaaaaaaa are totally normal while reading.
The book may not be so suitable to read in a train.
Everybody who liked the movie "The Intouchables" gets his money's worth with Sastre. The book is called
Rolling Thunder,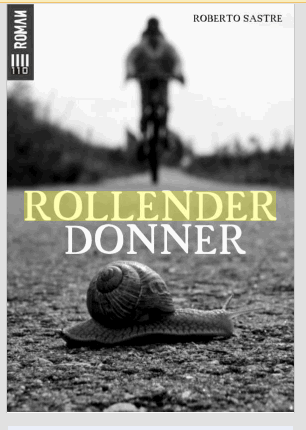 (ISBN/EAN: 9783845006550) you have to read it, a little bit like:
" Everything you always wanted to know about spinal cord injury but were afraid to ask"
His next literary act is a crime story,
Bender's 1st case "Blackout"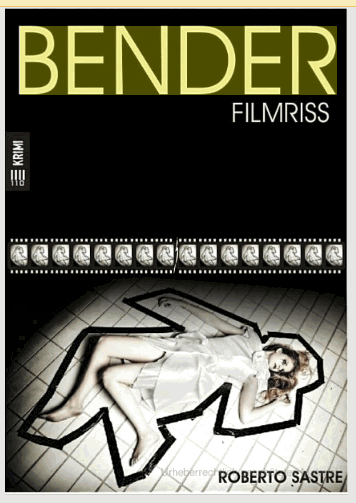 (ISBN/EAN: 978-3-8450-0962-9) which is set in Frankfurt. An excellent book!!!
Private investigator Bender is of course a wheelchair using ex-commissar, with a van type "A-team" and an a little bit modified electric wheelchair with the name Elsbeth.
His own vehicle is a bit customized as well.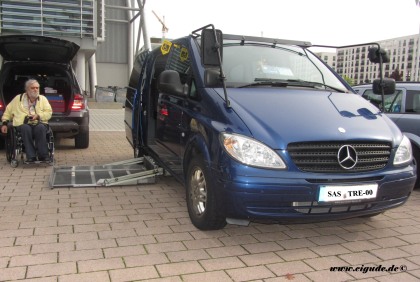 The book starts with the sentence: This book is made-up from the beginning to the end…
I don't believe this, I even have the suspicion that he has hacked my computer, stolen my latest research results of most innovative wheelchair reconstruction and published them in his book.

Extract from this novel:
As already said, you can build a lot into such an electric wheelchair.
In Rehab I have met Steffen.
He is totally nuts, has the weirdest ideas, and I and my electric wheelchair always have to suffer. With the result that my batteries are constantly empty.
Until Steffen had the idea with the fuel cell. Had almost cost me my wheelchair.
Because my bottom sustained a slight fire damage I let the hospital check it first…
"Now you've got a micro turbine.
There is a new bearing material. Special ceramics. Doesn't need greasing, nor cooling. Is whistling a bit, but I'll still carry that off.
From naught to fifty in 2.6 seconds. A bottle of camping gas every 4 weeks.
And I built in a small surprise for you."
I can recommend those two books out of my deepest conviction, there is so much info inside, and even in a splendid packaging!!!
Translator BL
Tags: Book, Book fair, Frankfurt, Roberto Sastre, Tips and Tricks