During the winter I had
Mountainbike Wheelchair tyres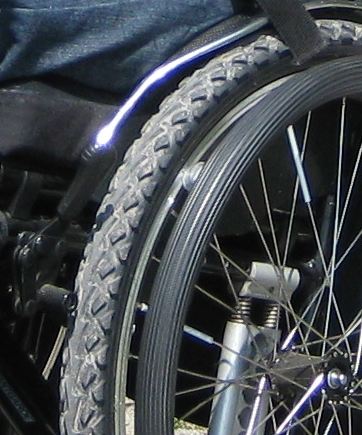 built according to my ideas to brave the quantities of snow.
Just in time with the thawing in Frankfurt the tyres were ready.
To conduct an endurance test with the tyres anyhow they were subject to a two week testing in the
Alps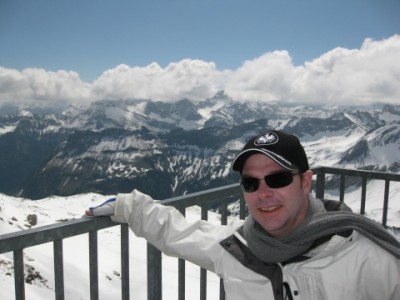 Extreme up and down Snow-Riding!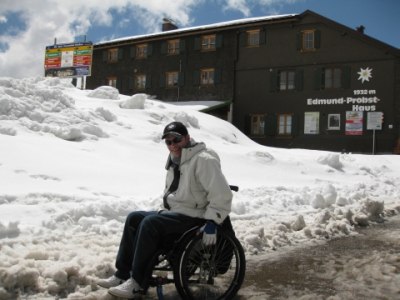 Extreme Off-road Hand cycling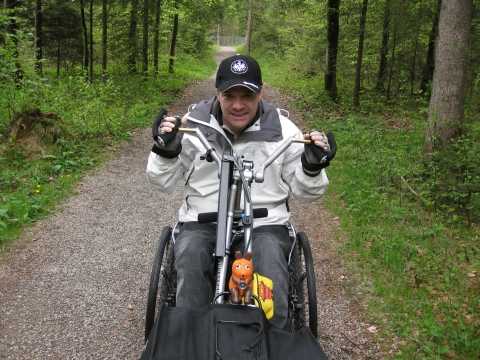 Extreme Haldensee- Rounding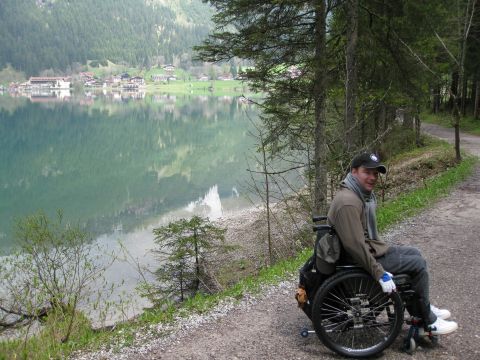 Extreme Wheelchair Jumping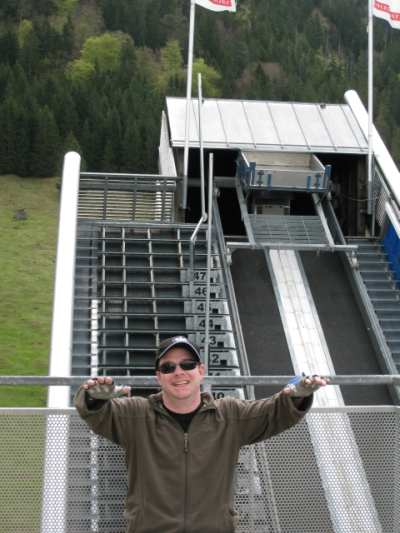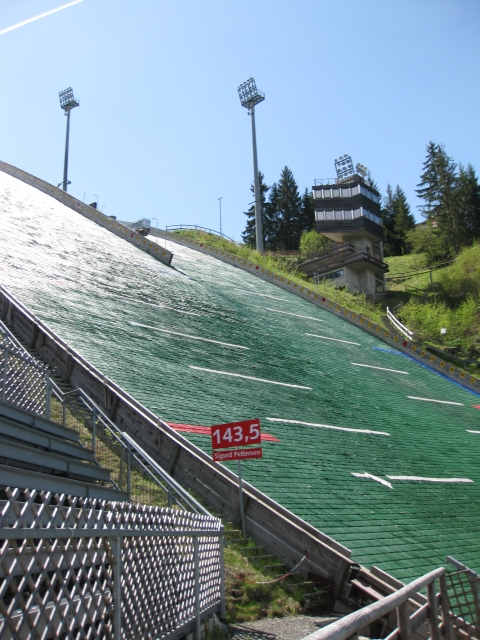 All tests were completed more or less successfully.
Broken axles, flat tyres and broken spokes were incurred only sporadically. As three to five defects per week are usual in the technical aids area there are no hurdles for serial production.
Translator BL
Tags: Handcycle, Technical Aids, Oberstdorf, Wheelchair, Wheelchair Tyres, Sport, Tips and Tricks