For as long as I have been confined to a wheelchair I've been on air travel for vacation for more than 10 times, but to rather close destinations (Mediterranean or Canary Islands, see earlier articles).
Up to now I didn't dare to go on a long-haul flight. My concerns were not even about being able to get to the lavatories throughout the entire flight (there are other solutions), but rather the question as to whether my bum and back will hold up.
However, friends of ours immigrated to Sri Lanka about 5 years ago. Sri Lanka? Tropical climate, hot, high humidity – a climatic challenge for someone who can't sweat anymore. How accessible actually is the infrastructure? Do they know the word barrier-free at all? We were there about 15 years ago (when I was still a pedestrian), therefore my doubts.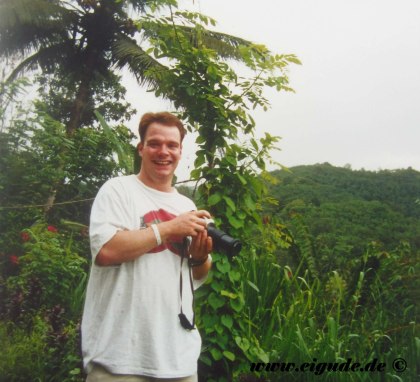 Well, common friends have convinced us, to venture out on that trip together. Now began the search for a suitable hotel. My preferred travel agent Runa-Reisen who specializes in travel in a wheelchair, does not offer Sri Lanka in his program (why not?). However, they asked for a travel report after my trip

So off to the travel agency, to one of the "big" ones (the one with the three letters)! Of course, the travel agent had no experience with travel in a wheelchair, but he really did his best. They, too wanted a travel report after the trip.
Fortunately, we have local friends as mentioned before. The Blue Water Hotel Wadduwa, seemed reasonably suitable and is only a half hour drive from their house.
Therefore, I provided my friend with a checklist created by me for wheelchair accessible accommodations – bed, space in the bathroom, tub or shower, steps, etc. – and instructed him to look at the rooms and to take photos.
PDF download of the checklist: German version , English version
It turned out that the standard rooms would have been okay space wise, the bathrooms however unsuitable for me. They had tubs instead of showers and too little space for a wheelchair anyway. Nevertheless, there were two Club Suites with fully handicapped accessible bathrooms incl. floor-level showers! This was worth the extra cost; and since we travelled off-season, availability was not a problem.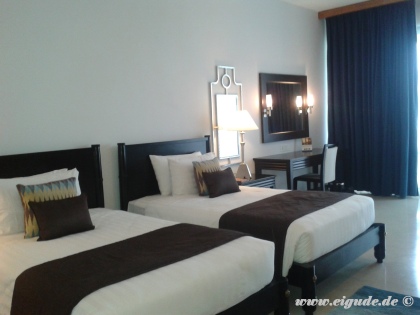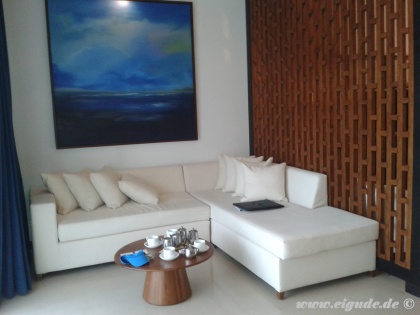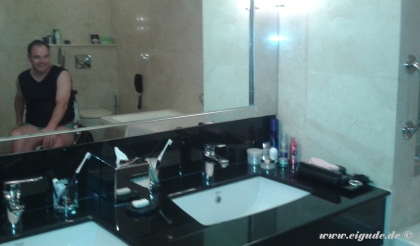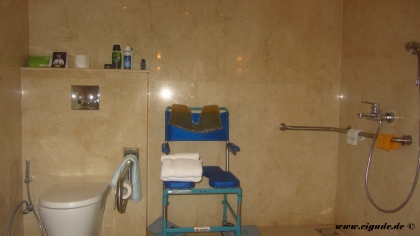 The Shower-wheelchair "Artosy" fits into a suitcase and is my own.
The floor-leveled shower only caused medium-sized floods lol …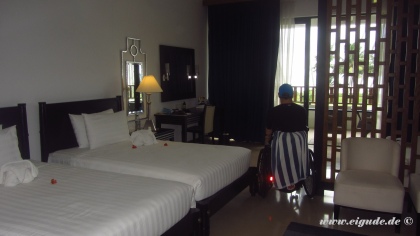 If the beds are pushed together, even a balcony visit is possible

To be continued..
To read the complede "Sri Lanka- serial", click here.
Translator BW
Tags: Shower Commode Chair, Flying, Airport, Sri Lanka, Tips and Tricks, Holiday