We Quadriplegics (Teddys) Love Tootpaste Tubes!
Every morning starts with the spirited bite into the screw cap.
As long as the tube is still full you can manage to get something out most of the time, even without finger function. However, at some point you don't need coffee anymore for breakfast because proportional to the decreasing amount of toothpaste left in the tube the blood pressure rises.
You all know those plastic clips for sealing bags (see older post).a>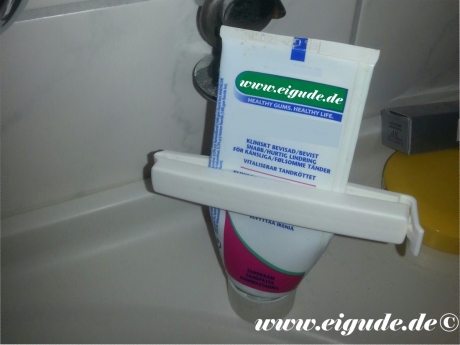 Now with this clip I can get a pretty good grip of the tube.
After removing the screw cap from the tube place it on the sink and squeeze it with one hand.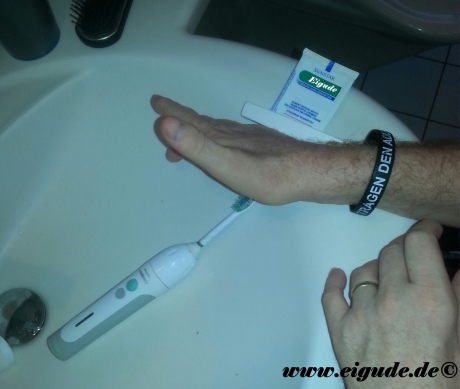 No need to empty the tube at once

.
Translator BW
Tags: Bathroom, Grip, Technical Aids, Quadriplegic Tips, Tips and Tricks