Lanzarote, like Tenerife, is very accessible for handicapped, including a top service at the airport. Professional wheelchair pusher inclusive who also helps with additional perceived 100 kg medical devices luggage to get to the wheelchair taxi.
The island is a mecca for triathletes, people are training for the Ironman Hawaii there.
The fact that there are 2 bicycle lanes on the promenade might be a bit unusual for a holiday island, but is quite favourable for us wheelers. You could ride with your handcycle on the island until your arms fall off. In Puerto del Carmen you can borrow a recumbent handcycle which a former triathlete has provided who also moves around on 4 wheels now since a couple of years. Unfortunately only suitable for paraplegics

Lanzarote is mostly accessible. OK, the curbs are sometimes lowered quite creatively, and the ramps have "Spanish 6 degrees" gradient, but we don't want to be too pedantic here!
With all the hard work in the manual mode of my wheelchair (as I had to leave my Minitrac at home) I also had to deal with sand drifts.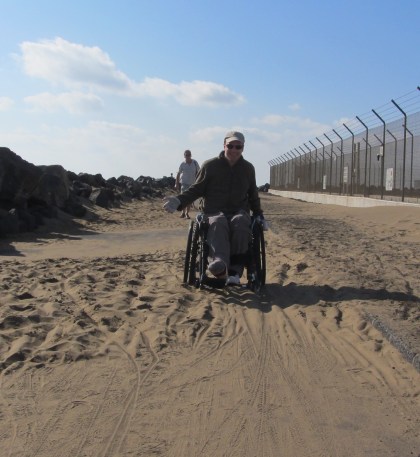 With all this you have deserved a "hop blossom ice tea" (= cold beer) in the evening


I have already seen a lot, but a
wheelchair bypass sign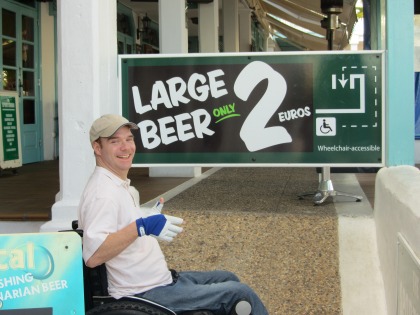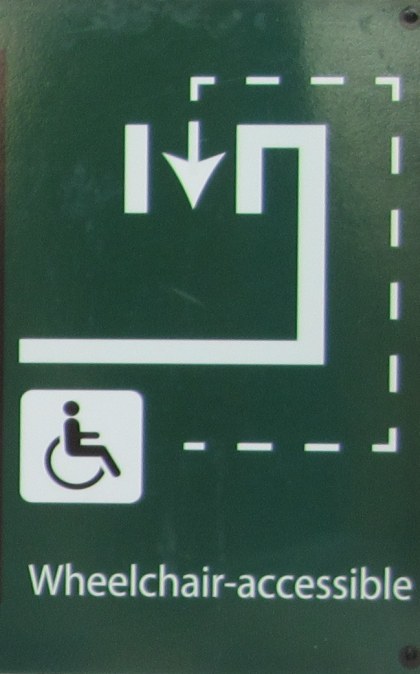 to the next beer due to the steep ramp (in the background) into the Pub is somthing new.
Translator BL
Tags: Handcycle, Technical Aids, Kanaren / Mittelmeer, Lanzarote, Holiday