A massive deficit with wheelchairs is the missing park distance control which is nowadays part of the standard equipment of most of the cars.
You don't believe what can be struck (and make it crash) with the anti-tipper at the back of the wheelchair.
According to the latest findings, out of safety reasons drawers should be shut before making a 180° twist with the wheelchair as an unhinging with the wheelchair rucksack is definitely within the realms of reality.
No…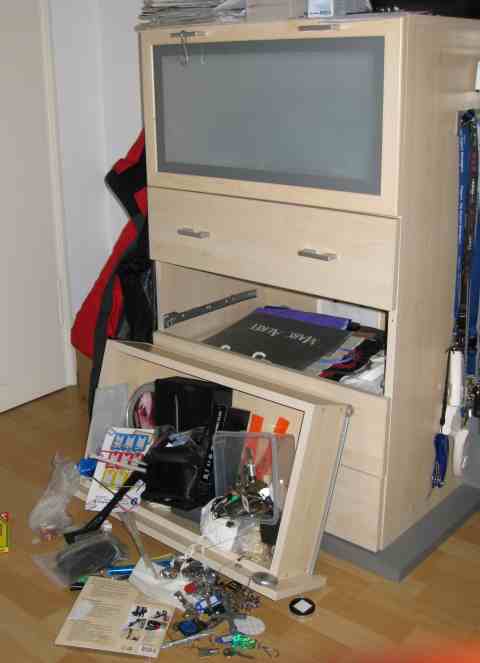 Rather silly if one has already put on his jacket and the wheelchair taxi is waiting outside.
Translator BL