As wheelchair using quadriplegic rainy weather simply sucks!
With wet rubber hand rims it is hardly possible for me to turn the driving wheels so that I can't move any more.
It would be just a bit inconvenient to take a shower undesirably for the second time in a day, but if I am standing on a hillside the braking gets a bit critical respectively almost impossible.
Such a big
rain cape for cyclists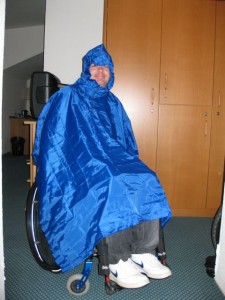 is in my opinion a good and low price solution.
It doesn't always have to have a medical device number.
My hand rims stay dry to a large extent.
The cape should be shortened appropriately.
Be careful that it doesn't get in the wheels.
Spoke protector discs are beneficial.
Ducks like water, but I haven't seen something like this before.
It is raining day and night there.
This duck probably has
neoprene feathers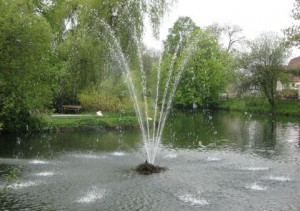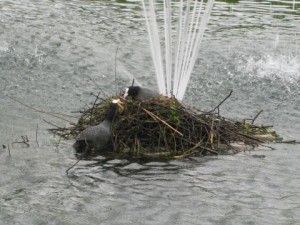 Translator BL