Posts Tagged 'Lanzarote'
Wednesday, January 2nd, 2013
Wishing you all a "Happy New Year", especially health and always a smile in your face.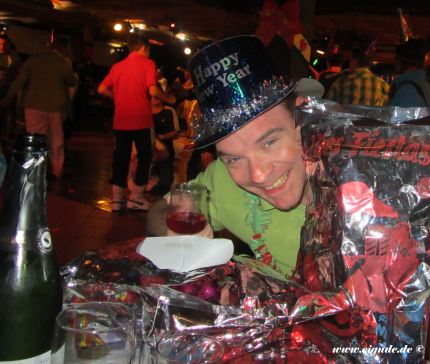 No joke, this actually happened directly on January 1st… I was speechless!!!
I was on Lanzarote for a couple of days for a FreeWheel test week and was flying back yesterday.
It's nothing new that I divert all kind of things from their intended use and declare them to be technical aids.
In the plane a passenger who sat in the same row did the same.
I willingly pass on interesting and smart ideas.
Apparently he didn't finish his tasty plane meal.
Thereupon he used to my surprise the airplane oral emission spitting bag* which is quite suitable for technical reasons because of its aluminium coating as doggy bag.
He stored it securely until he left the plane in the bag of the front seat and took it with him then.
Well, enjoy your meal then, I pass on this saving tip without prejudice!!!
*barf bag / air sickness bag
Translator BL