2 months have passed…
Nobody ever doubted that there's something going on with my head (literally

However, with the news that hit me out of nowhere in the middle of July about my brain situation – I certainly could have done without.
Meanwhile, I returned all of the newly acquired spare parts (gastric probe, tracheal needle, permanent catheter) and slowly begin to see the light again at the end of the tunnel – into the light I did not yet want to ride…
After intensive hospital hopping I have one piece of advice for all Paraplegics: no matter what illness or disease needs to be treated – your paraplegia must first be addressed; it has absolute priority! Instead of selecting an alleged special rehabilitation clinic, rather chose a hospital that you trust and make it your preference. Those specialty places might not be familiar with paraplegia and are easily overwhelmed. If you can't make it out of bed on your own, maybe due to a decline of your overall condition, you have lost.
Fortunately, for one month now I'm back in the hospital of my trust, where even the guards know me by name. They will put me back on my wheels!
Here are a few impressions from my current "training camp"… physio-, ergo-, speech therapy, driving training, mud baths, etc. …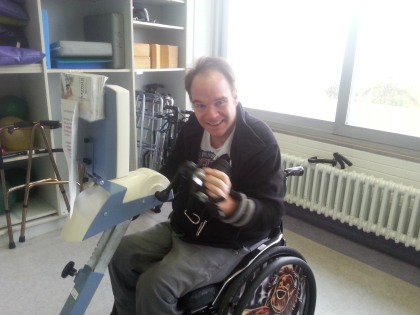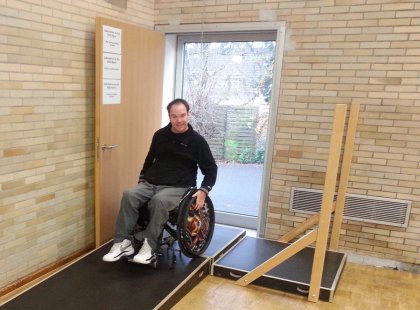 Translator BW