I am looking for a text for this picture since weeks!
When "Tracy", an employee of a store for medical supply next door to a wheelchair hotel on Tenerife drove out of the lobby with this vehicle I was completely perplexed, and I had tears of laughter.
I introduce it, probably the first world wide
Electric Inko Scooter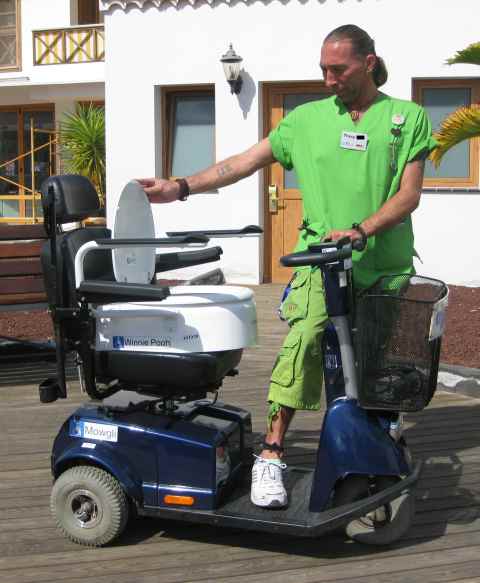 Tracy is a male nurse and makes everybody laugh with his sweet-and-crazy manner.
This guy is awesome, we need more of these!.
Look carefully, Winnie Pooh meets Mowgli