Archive for June, 2013
Tuesday, June 18th, 2013
I am asked frequently how it is to be "bonded" to the wheelchair…???
Usually I look down at me, smile and say, I don't see any bonds.
The other day I was with my wheeler mate David in the new skate park next to the European Central Bank in Frankfurt when we heard that question again.
We were both grinning because just in this moment he really "bonded" himself to his wheelchair to turn a round…
Frankfurt East meets Frankfurt West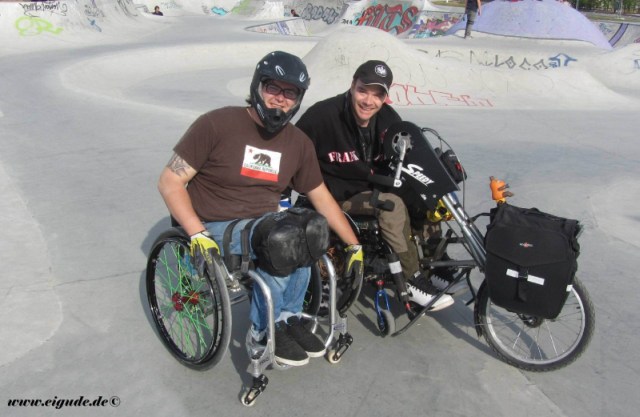 David "Dat Lebbe" Lebuser,
the future German ChairSkating legend
For all who missed the report "To the limit in a chair " on German television
Here the direct link to the media library.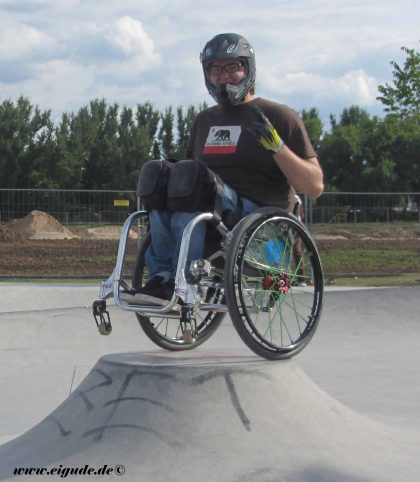 He is one of the pioneers in our country who are shredding with their chair through the half pipe and do some tricks in the skater park.
When he rolls to the edge of the halfpipe he has enough space most of the times because the skaters and bikers stand still and watch extremely interested if the guy with the chair really wants to get down there.
"ChairSkating"
is already popular in the USA for some time, and even kids have fun with it.
Just have a look into Youtube under WCMX, there are a lot of cool videos.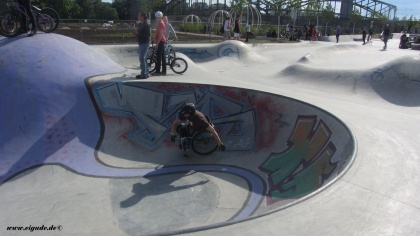 Some weeks ago, the German Wheelchair Sport Association has organized a workshop for "Chairskating" with young people and of course David.
You should be quite fit to try out this sport.
When you pursue this sport reasonably with appropriate protection equipment and special wheelchair, the risk for injuries is manageable.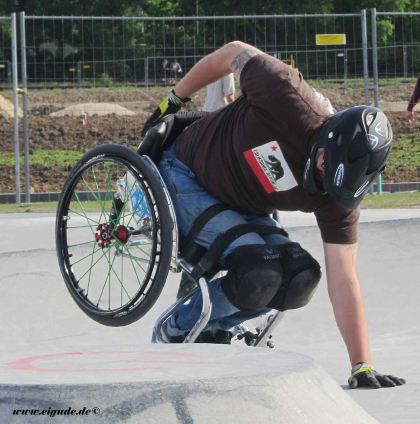 A hand cycle is fairly inappropriate for the half pipe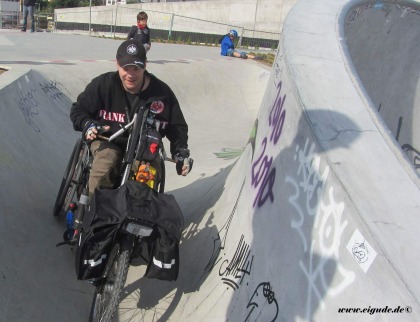 I have decided to engage in the future instead of Chair skating into Extreme Wheelchair Origami.
Translator BL