Because of the paralysis of my legs the muscles of my thighs are flagged in such a way, i.e. flat, that they meanwhile form a quite acceptable transport table. The biggest difficulty is just to convince the legs not to drift outside when they are used as deposit for e.g. a bottle of non-alcoholic beer. The dropping rate is considerable. I am not alone with this kind of issue.
Many wheelchair drivers build a rather symbiotic relationship with their knee tray.
I have already seen a self-constructed knee tray coated with green felt, with which at night probably a game of poker is played for the small pension.
So far so good!
At the Swedes with the big yellow and blue shopping bags I have discovered an excellent
knee tray type BRĂ"DA (new name BYLLAN).
Officially it is a laptop knee table with mobile phone pocket on the side.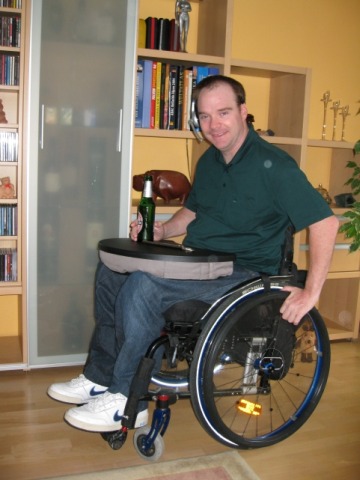 The shape nestles ergonomically against my
six-bake belly.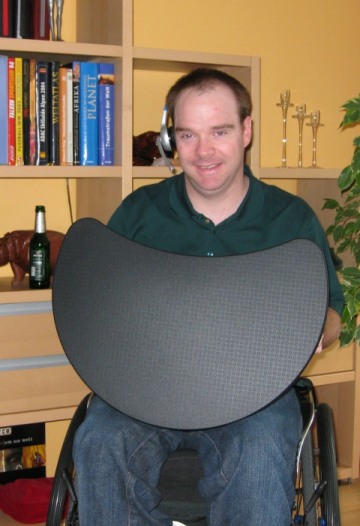 A non-slip reel has to be put on it still!
Safety instruction:
The BRĂ"DA (new name BYLLAN) is not a medical device.
No liability is assumed for falling parts.
It doesn't have a medical device number and can't be prescribed by the doctor. The immense acquisition costs of 14,95 € have to be completely borne by the patient and are not tax-deductible.
Translator BL